May 14st, 6th Sunday of Easter
About the Re-opening of Parishes (from the Diocese)
Governor Cuomo has announced Phase I Re-Opening, after May 15. There is yet no mention of worship sites. We are presently working with our diocesan Task Force to develop instructions and protocols for regathering both in church and in the workplace. We will continue to keep you informed. May we continue to pray for an end of the coronavirus and also patience and perseverance!


The Ascension of the Lord, Thursday, May 21, 2020

(From the Diocese) The Solemnity of the Ascension of the Lord is always celebrated on Ascension
Thursday
in the Diocese of Syracuse. This year it is Thursday, May 21
st
. The dispensation of the obligation to attend Sunday Mass has now been extended to include Holy Days of Obligation since normal public gatherings are still suspended. Therefore, the faithful are not obliged to attend Mass for the Ascension. However, they should still observe this Solemnity by participating in streamed Masses and by devoting themselves to prayer, meditation on the Scriptures, and charitable works.
Mass online at:
Youtube.com/syrdio
Join Bishop Lucia for the Rosary

Bishop Lucia will be reciting the Luminous Mysteries of the Rosary and offering brief catechesis every Thursday (May 14, 21, 28) at 7 pm live stream on Diocesan youtube:
https://www.youtube.com/user/syrdio
.
Masses with Bishop Lucia's from Cathedral:
Can be viewed later on Youtube.com/syrdio:
Weekday Daily Mass: 12:00 pm
Sunday Masses at:
Youtube.com/syrdio
Masses St. Thomas Aquinas, Binghamton, NY
-
Daily Mass 10am Monday—Saturday, Sunday Mass 11:30am, Stations of the Cross 11am Friday's on
Youtube
Sunday Masses St. Paul's & St. Bartholomew's, Norwich, NY

Can be viewed on Youtube. They will alternate between St. Paul's at 11:00 am and St. Batholomew's 9:00 am each week (they also can be viewed after that time).
Parish Council Meeting
– Date to be determined.
Prayer Chain

Please remember that we have an active prayer chain at St. Joseph's parish. Prayer intentions are emailed to me at
jwinner314@gmail.com
. Currently we have 14 active members who pray for your intention and it is confidential. New members are welcome please email me at
jwinner314@gmail.com
.
Fish Dinner – June 5
th
We are hoping to close out our season with a fish dinner on Friday, June 5
th
from 5:00 pm to 7:00 pm.


Thank You for Your Prayers!

Ann Marie and Frank Markovich would like to thank everyone for their prayers, phone calls, texts and emails they received while Frank was in the hospital. Frank is home and doing well.
The Fahey family would like to thank everyone for your prayers for Noel's brother, Rene' and his wife, Jodie and children. They have fully recovered from the virus and Rene' is back to work as an RN.
We appreciate our parish family!
Temporary Change in Office Hours (Noel will only be in the office on Monday and Tuesday next week)

The church remains open while Noel is in the office and on Sundays from 8:00 am until
3:00 pm. Next week Noel will only be in the office on Monday, May 18 from 10:00 am to 5:00 pm and Tuesday, May 19 from 10:00 am to 5 pm.


Thank you!
We appreciate parishioners who have dropped off or mailed in donations and church envelopes. We are grateful to so many of you who are helping to continue to pay our bills. Thank you for your generous support of our parish.

Peace, John
Here are some avenues to view Mass online or on TV:
Weekly and daily Mass will be streamed through Syracuse Catholic Television at noon. The link to Daily Mass

visit

Syracuse Catholic Television

on Facebook.

EWTN or

www.ewtn.com

8:00 am (Sunday)

Channels WBNG 6:30 am (Sunday), WSYR 6:30 am (Sunday)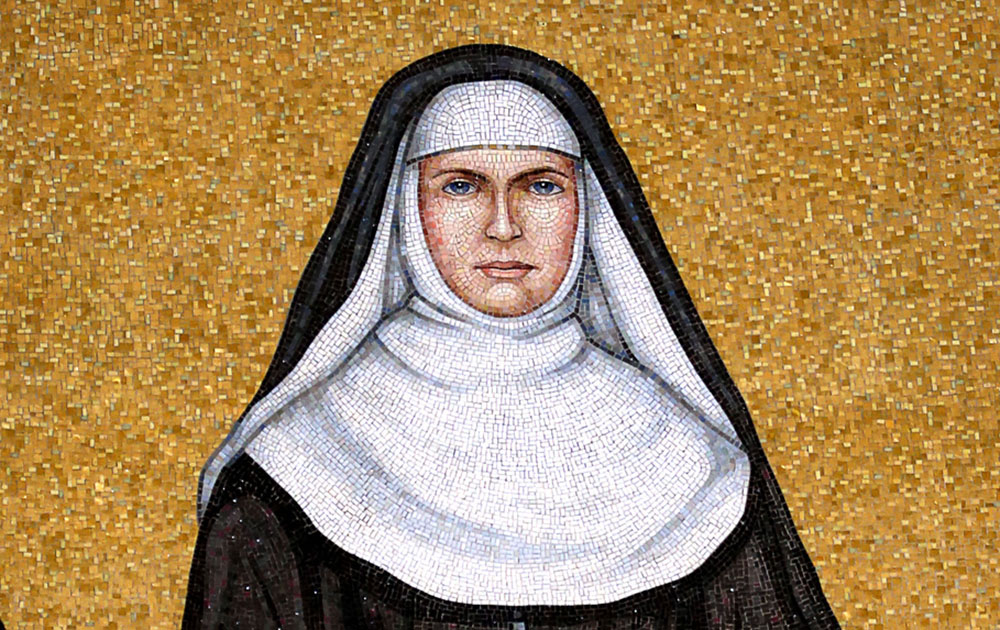 Novena Prayer for
an end to the Coronavirus Pandemic

O Mary, full of grace, Patroness of this nation and Mother of the Church, in this time of illness and worldwide need we seek your intercession for the human family before your Son's throne of grace and mercy. We ask for strength in adversity, health in weakness, and comfort in sorrow. Help us, O Blessed Mother, to be filled with confidence and trust in the tender compassion of our God.
Let us not be afraid, like our own Saint Marianne Cope, who entrusted her life and ministry among the outcasts of society into the care of our Divine Physician. Continue to watch over all who are sick as well as those who care for them and give wisdom to all who are seeking a cure. We ask this through Christ, our Lord. Amen.